Helvetica Font is a popular sans-serif typeface created in 1957 by Max Miedinger. It is also known as Neue Hass Grotesk, inspired by the Akidenz-Grotesk and other german and swiss typefaces. It is highly used in various fields because it is easy to read and understand.
This font is available in a wide range of weights, widths, and sizes. Helvetica font generator is a tool to convert any font into Helvetica style like Helvetica Light, Helvetica Rounded, Helvetica Compressed, Helvetica Narrow, Helvetica textbook, and so on.
In the designing field, you have to be very careful in the selection of a font because the impact that a design creates is highly dependent on the font. The right selection of the font gives you extraordinary results otherwise you ruin the whole design. Helvetica is highly recommended for your designing projects.
Use of Helvetica Font
Helvetica is the most common choice for use by the US government. Federal income tax forms are produced in Helvetica. NASA used the font on their space shuttle orbiter. United States television rating system also uses this font. The Canadian government also uses this font for their federal agencies and websites.
A large number of transportation systems use Helvetica. New york's Metropolitan Transportation Authority (MTA) used this font for the signage. Madrid Metro, the Chicago 'L', Washington Metro, and Philadelphia's SEPTA are among the users of this font.
IBM also spent huge money in lieu of licensing fees to use Helvetica as their official typeface till 2017. Many companies use this font for their logos like American Apparel, Adult Swim, BMW, ECM, 3M, Panasonic, Seiko Epson, Kawasaki, Kroger, Lufthansa, LG, Motorolla e.t.c.
License Info
You can download a free version of the font for personal use. However, you need a license for commercial use.
Helvetica Font Combinations & Free Alternatives
Akzidenz Grotesk

FF Bau

Proxima Nova

ARS Maquette

Aktiv Grotesk

National

VISIA Pro

Untitled SansSabon
Helvetica Font View On Image Designs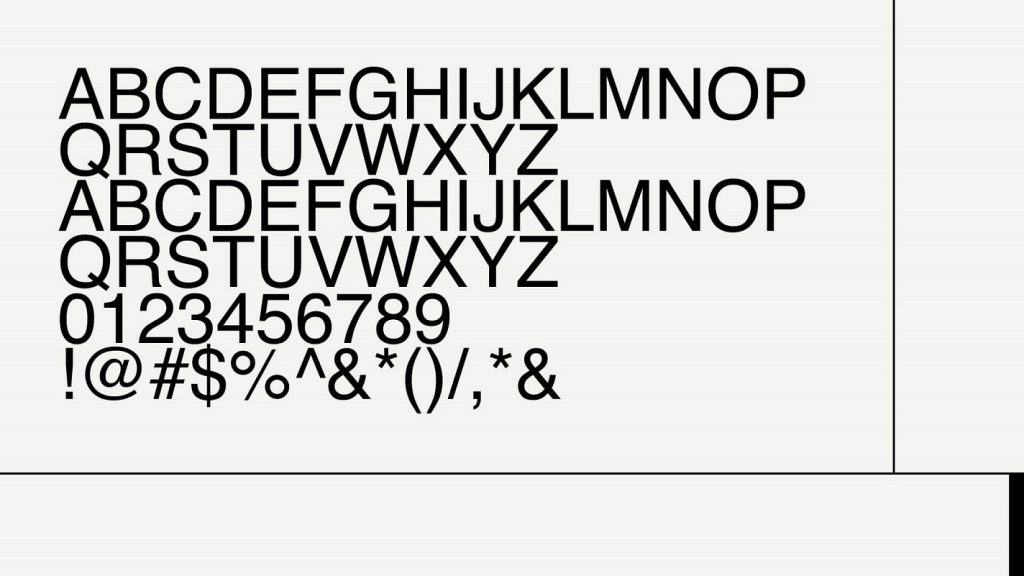 Font Info
| | |
| --- | --- |
| Name | Helvetica Font |
| Designer | Max Miedinger, Eduard Hoffmann |
| File Format | OTF, TTF |
| Style | Neo-grotesque sans-serif |
| Font License | Free For Personal Use Only |
| Type | Opentype, Truetype |
Download Helvetica Font Free
If you want to download a free edition of the font. Happily, you are at the right place. Install the free edition by clicking the download button now.
Language Support
Helvetica can support up to 102 languages. Some of them are states below.
Urdu, English, Persian, German, Danish, Lithuanian, Hungarian, Serbian (Latin), Luxembourgian, Arabic, Spanish, Dutch, Greek, Thai, Hebrew, Belarusian (Cyrillic), Croatian, Finnish, Slovak, Latvian, Slovenian, Irish, Estonian, Basque, Icelandic, Czech, Kazakh (Latin), Serbian (Cyrillic), Bulgarian, Hebrew, Swedish, Belarusian (Latin), Portuguese, Russian, Cyrillic, Greek, Arabic, French, Turkish, Italian, Polish, Ukrainian, Vietnamese in Latin, Kurdish (Latin), and Romanian]
People also ask!
What type of font is Helvetica?
It is a Neo-grotesque Sans-serif typeface.
Is Helvetica in MS Word?
Once your installation process is finishing properly it can use in MS word and other applications.
Is Helvetica the most used font in the world?
Yes, Helvetica is among the most used font in the world.
Who uses Helvetica?
The most popular brands of the world use Helvetica for their wordmarks like Toyota, BMW, LG, Motorolla, Microsoft, Oral B, and Crate & Barrel.
What Microsoft font resembles Helvetica?
It is a MAC system font. In Windows, Arial font is the one that is close to Helvetica.